Corruption has gridlocked improving patient safety by using electronic medical records to hide preventable patient crippling and deaths. That corruption has evolved into everyone's electronic medical records.
Blocking public awareness and access to patient's medical record "Electronic Medical Record Chronological Audit Report" is one of the many dirty games hospitals are perpetrating.
Push-back from hospitals, the financial winners of falsifying these records are well aware of the implications of you seeing your audit report. The third, and most contentious, area of concern is with EHI access logs. The proposed legislation calls for a single log to be created and provided to the patient, that would contain all instances of access to the patient's EHI, no matter the system or situation. (access report)
Currently, Patients/medical harm victims/families need their counsel to demand these reports, also demand copies of all journal records and files related to the patient chart.
These items need to be provided as a system-generated binary and copies should also be provided from backups created when (and since) the care being litigated was performed.
These will document if the record was altered.a real knowledgeable IT person can alter the journals... though he/she typically won't have access to the back ups.
Refrence:
Integrity of the Healthcare Record: Best Practices for EHR Documentation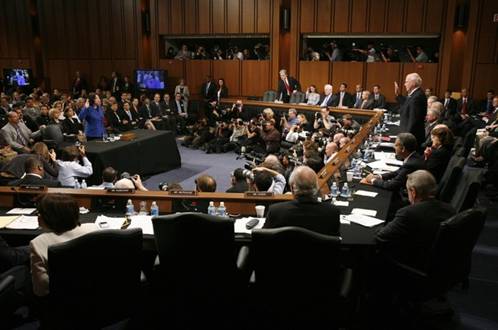 (400,000 deaths a year, even more left disabled)
STOP THE CRUEL COVER-UP OF BOTCHED MEDICAL CARE BY DEMANDING THE BLACK BOX ACCESS REPORT.
Black Box of medical records
See how much resistance the medical industry have to supplying patients the very thing that would show the records to be credible .... or not.
October 14, 2011
Senate Bill 850
triggered after a Stanford hospital was caught
(allegedly)
going back and falsifying a patient's records after the patient died in their care.
In November, 2012, John Natale, M.D., of Chicago, a cardiothoracic and vascular surgeon, went to federal prison on charges of falsifying surgery records.
(More info below)
............................................
According to the author, however, despite these federal
It is non-negotiable, patients will have full access to this clinical
audit report
!
Healthcare is the only industry who have consistently run outside the basic laws of business. Medical records have become so corrupt, they don't even meet the integrity requirements of the Federal Rules of Evidence in court.
2014 study finds less than half of patients medical records are trustworthy, yet hospitals profit from the fact they are not held accountable for the integrity of their own business records, while botched care is the number three cause of patients death.
It is all about lying to the public!
Misplaced reliance on inauthentic medical records has implications beyond their admissibility in court. Inaccurate record keeping compromises the medical record and can lead to adverse patient care Certainly there is a looming evidentiary defect undermining the very purpose for the records' existence pdf
I hear ya! .... your right, ....not only is it barbaric to falsifying medical records to cover-up harm, it is punishable by prison.
(1035 False Statements in Health Care Matters)
Whoever, in any matter involving a health care benefit program, knowingly and willfully falsifies, conceals, or covers up by any trick, scheme, or device a material fact; or makes any materially false, fictitious, or fraudulent statements or representations, or makes or uses any materially false writing or document knowing the same to contain any materially false, fictitious, or fraudulent statement or in connection with the delivery of OR payment for health care benefits, items, or services, shall be fined under this title or imprisoned not more than 5 years, or both.
entry,
" Association of American Physicians and Surgeons tells the Court that the criminalization of language used in medical reports will have a profoundly chilling effect on the practice of medicine."
Californa bill comments: 850
According to the author, existing law regarding the accuracy and integrity of medical information was enacted prior to the development of electronic health records. ........Most notably, while alterations and deletions in paper record are generally visible upon inspection, the same is not always true of medical information recorded and stored electronically.
Electronic alterations and deletions are not obvious to the
naked eye, and in the absence of technology that can detect
alterations and deletion, such changes may leave no trace at
all. Accordingly, this bill requires that any alteration or
deletion in electronic medical information system be "recorded
and preserved" in order to better protect the integrity of
electronic medical information. The bill would require not only
that the change be recorded and preserved, but also that the
record contain specified information, including the identity of
the person who accessed and changed the medical information, the
date and time the medical information was accessed, and the
change that was made to the medical information.
standards that must be used whenever health information is
electronically created, maintained, or exchanged. For example,
federal law requires that the appropriate date, time, patient
identification, and user identification be recorded when
electronic health information is created, modified, accessed, or
deleted, and that the record must indicate which action or
actions occurred and by whom. In addition, federal law requires
that a "hashing algorithm" that meets standards set by the
National Institute of Standards and Technology (NIST) must be
used to verify that electronic health information has not been
altered. (45 CFR Section 170.210.)
regulations, existing systems only make it possible to decipher
alterations or deletions by examining a separate "audit trail,"
also known as an "access log" or "audit log." That is, federal
law requires a system to record changes, but the change is only
recorded in the audit log and does not necessarily appear on the
face of a record and or in a user friendly format. Although the
author originally sought to address this issue as well, the bill
presently would not require that the information be provided to
the patient in a more user friendly or readily apparent format.
Rather, like federal law, this bill would only require that
changes and alterations be recorded and preserved. It may still
be the case under this bill and under federal law, depending on
the kind of system used, that those changes and alterations can
only be determined by requesting an audit log, which may or may
not be understandable to the patient.
Recent Federal Draft Regulations Relating to "Access Logs" and
"Access Reports" : Since this bill was introduced, the United
States Department of Health and Human Services (HSS) proposed
rule changes to modify the Health Insurance Portability and
Accountability Act (HIPAA) Privacy Rule and the Health
Information Technology for Economic and Clinical Health (HITECH)
Act. These proposed changes also address the manner in which
changes in health information records are recorded and
disclosed. Among other things, HSS is proposing a rule change
that would provide individuals with a right to receive an
"access report" that indicates who has accessed the electronic
information. The proposed rules would apparently distinguish
between "access logs," which would consist of the raw data that
the system collects each time a record is accessed, and an
"access report," which would be "a document that a system
administrator or other appropriate person generates from the
access log in a format that is understandable to the
individual." (See "HIPAA Privacy Rule Accounting of Disclosures
Under the Health Information Technology for Economic and
Clinical Health Act," Federal Register, Vol. 76, No. 104, May
31, 2011, p. 31436.) However, these changes, even if they
occur, would not be inconsistent with this bill, since this bill
speaks to the recording and preserving of alterations or
deletions in the record, and not to the format in which
information shall be presented to the patient upon request.
ARGUMENTS IN SUPPORT : The sponsor of this bill, the Consumer
Attorneys of California (CAOC), argues that this bill will help
to prevent medical errors and improve the quality of patient
care "by ensuring that electronic medical records accurately
reflect a patient's medical treatment and history, by preserving
a record of any modification or deletion made to a patient's
medical record." The purpose of the bill, according CAOC, "is
to ensure that information that was previously accessible to the
patient in a paper format continues to be available to the
patient in an electronic format." CAOC also points out that
recent federal health care reform, enacted in 2009, gives
providers incentives to switch to "certified" electronic health
record systems, so that by 2015 most if not all providers will
use electronic systems exclusively. However, while CAOC
recognizes the potential benefits of this change, it contends
that "some health care providers have unscrupulously taken
advantage of these shortfalls to cover-up errors by modifying or
deleting earlier entries," citing, for example, a case against
Stanford Hospital where such a cover-up of mistakes allegedly
occurred. CAOC notes that federal law already requires that
electronic health record systems have the ability to record
changes in a medical record, and states that "this bill simply
requires actual recordation and preservation of the change."
Winning any medical malpractice claim is difficult for the simple reason that the juries
tend to favor physicians. This is true no matter how egregious the malpractice. The judge
(and standard jury instructions) tend to push the case in the direction of a professional
debate between expert witnesses – a losing formula for the plaintiff.